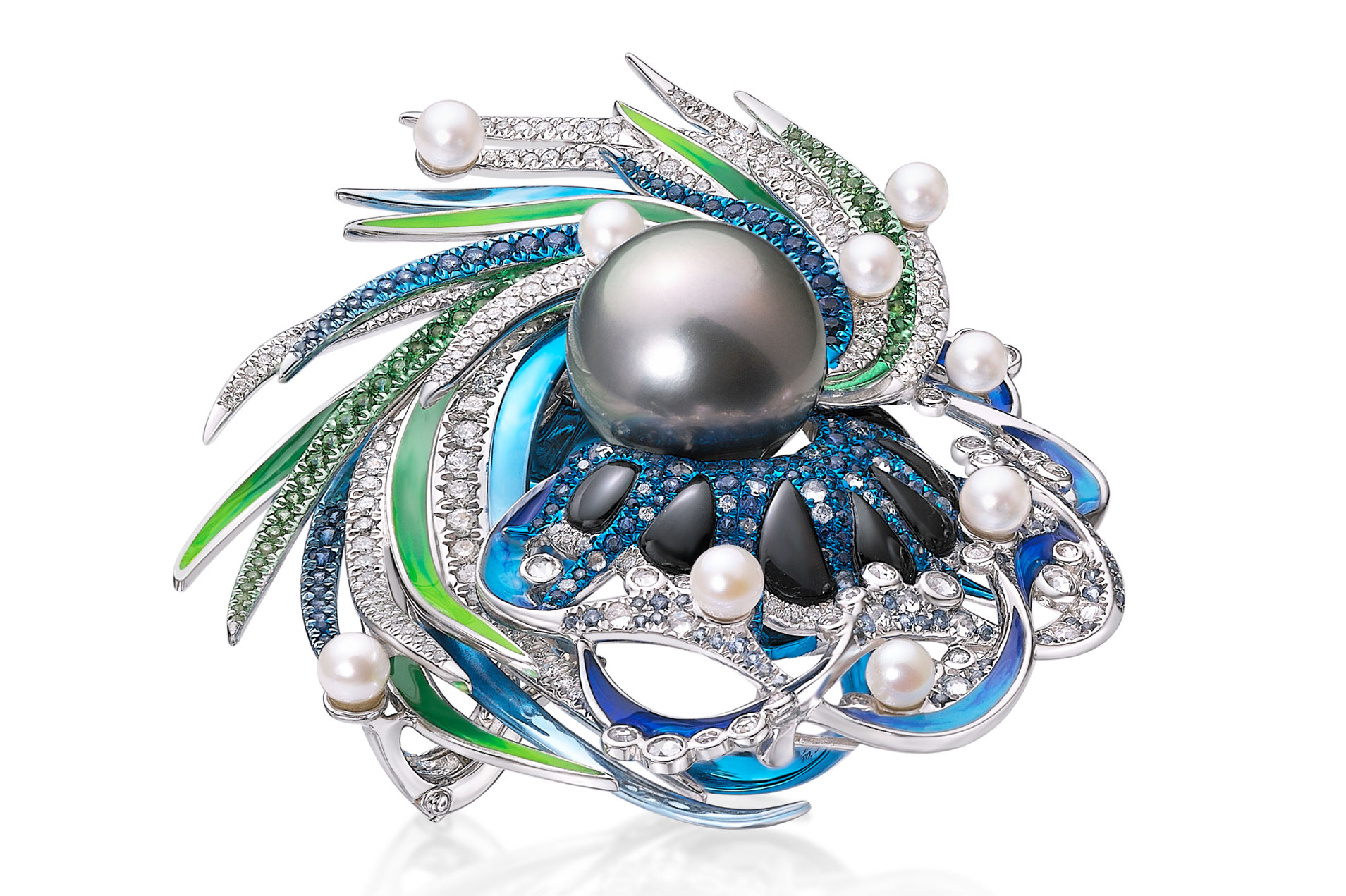 The stage of life everywhere there are wonderful, as long as the willing to work hard, do not give up, must be like a beautiful jellyfish, the completion of life's beautiful metamorphosis.
Open Group / Open Group I
Merit & Tahitian Pearl Award
『 STAGE OF LIFE 』
Participating Type:Ring , Earrings , Pendant , Brooch
Designer:Zhen LE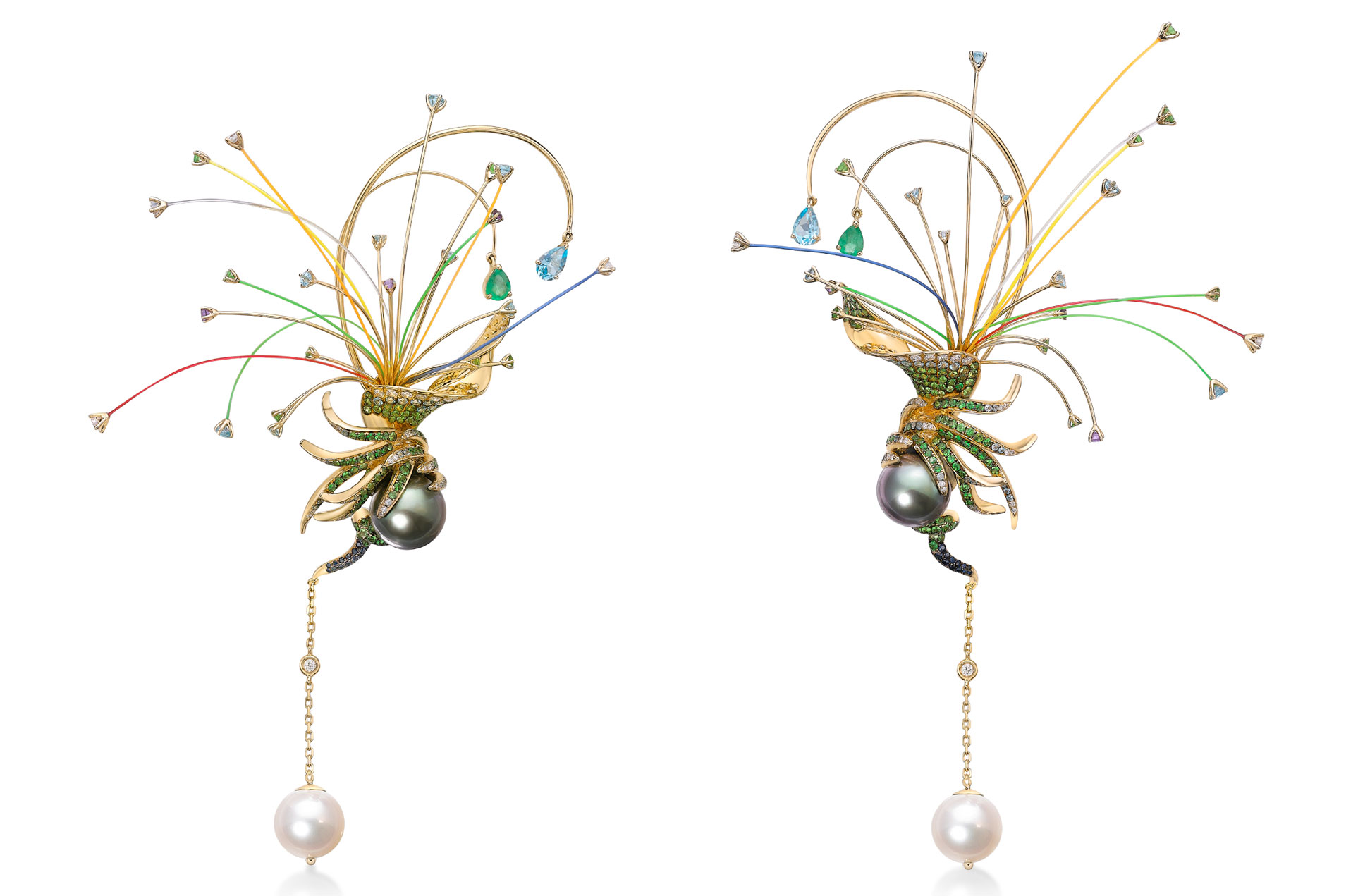 The opportunity to survive by overcoming the full-force of negative thinking. It requires a positive attitude. Naturally colored peacock feathers depicts her passion for love. Which brings positivity to the thrilling dance life served in the desert through my design.
Open Group / Open Group II
Best Interpretation Movie Award & Tahitian Pearl Award
『 JINGLE 』
Participating Type:Earrings , Brooch
Designer:Rabin MONDAL