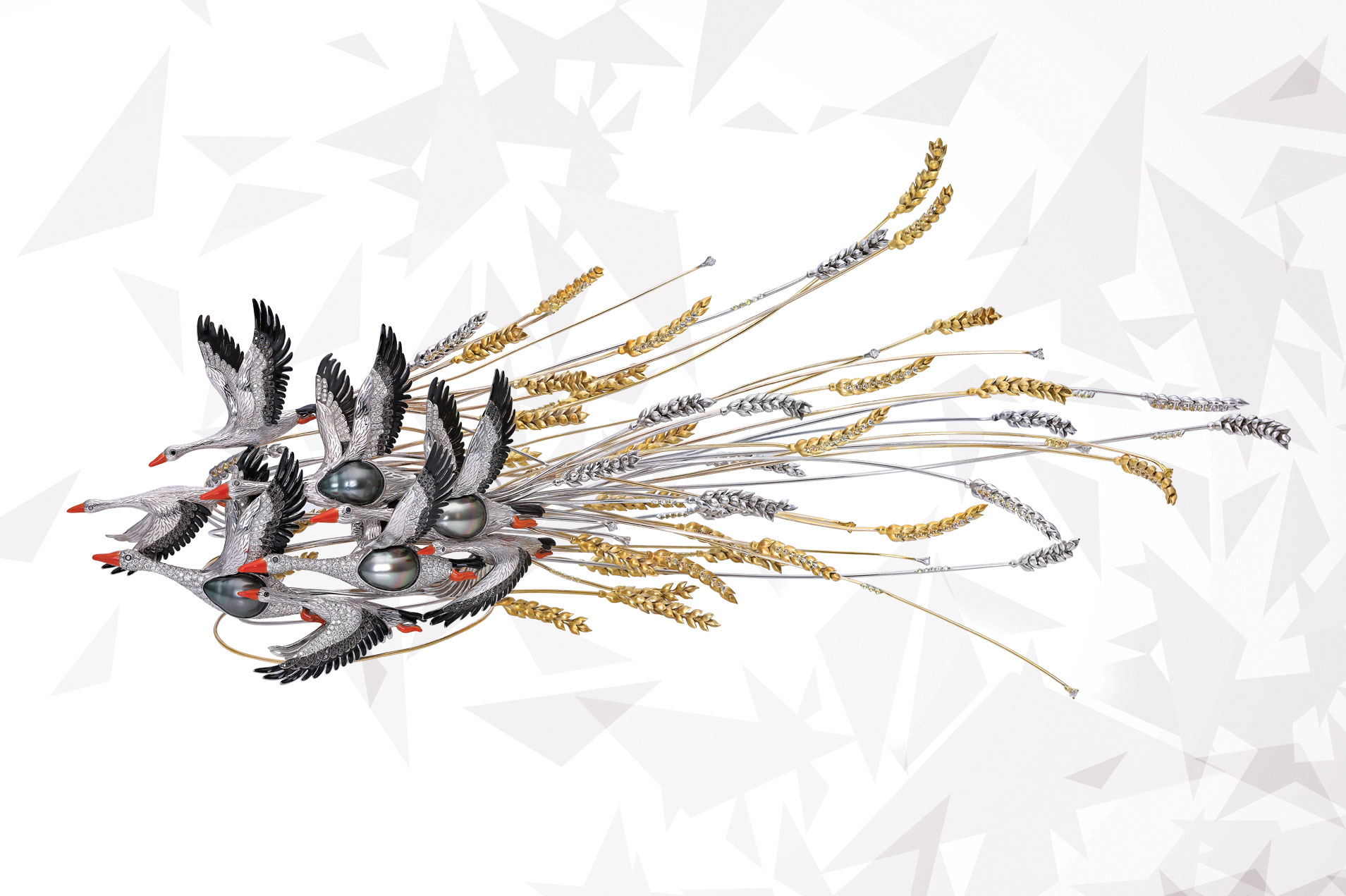 Wild geese flew over the endless golden wheat fields, and the waves of golden wheat followed the wind. This is the charm of autumn.
Open Group BEST CRAFTSMANSHIP AWARD
WILD GOOSE AND WHEAT WAVE
Bangle (can be separated into Brooch)
Ms. Le Zhen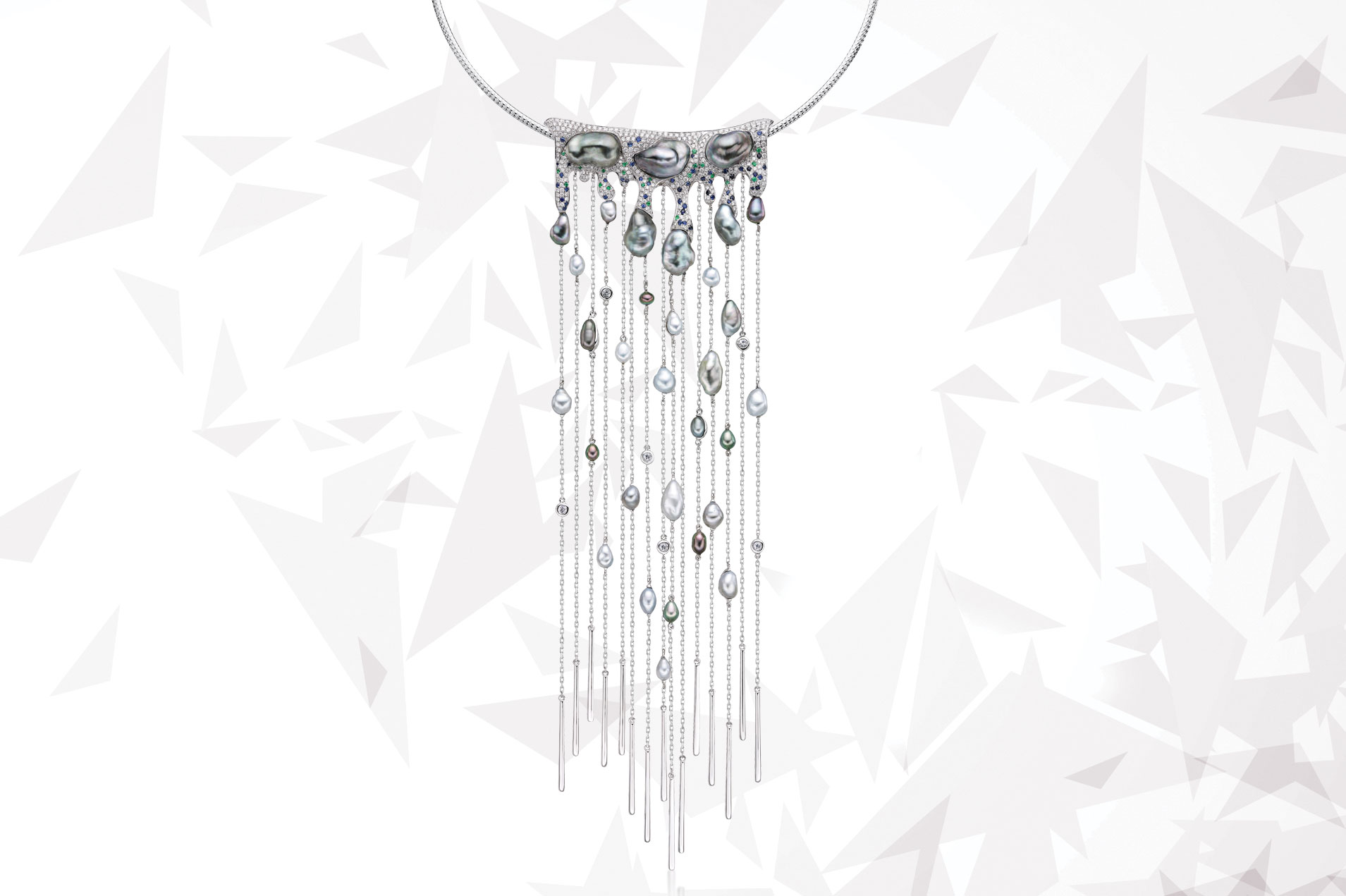 Inspired by rain. The rhyme of rain is the beautiful movement of nature. Looking back at life in the rain, for opening the door of memory, it also covered the memory with the color of rain. Show the charm of rain.
Open Group I MERIT
MELODY OF RAIN
Necklace
Ms. Zheng Wenru